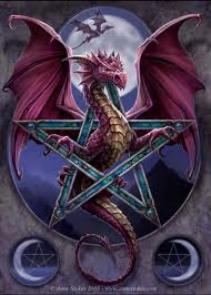 AROW Temple Store has grown over the years! Now you can find several products ranging from spell kits and ritual supplies to bulk herbs and books on Wicca, Norse traditions, Santeria, and much more. In fact, if you canít find what youíre looking for in our large selection of ritual tools and pagan supplies, let us know and weíll be glad to see if we can get it for you! Feel free to contact us with any questions, comments or requests.
We take pride in our large selection of ritual tools, wherein we try to cater to a wide variety of spiritual traditions. With tools used within the rituals of Wicca to singing bowls and bells with designs originating among Tibetan Buddhists we hope you find what youíre looking for here.
The AROW Temple Store offers a vast array of spell supplies, crystals, anointing oils, amulets, incense, and candles to cater to the needs of your magical practice. Whether you are looking for anointing oils and candles for your candle magic, incense for the home or altar, smudge sticks, Tarot Cards, spell kits, amulets, or crystals you can find it at the AROW Temple Store.
At AROW Temple we realize that walking a spiritual path is about more than spells and rituals. More often than not, itís an entire life style. We live it too. From funny and motivational bumper stickers and posters to bulk herbs, ritual attire, jewelry, DVDís, Books of Shadow, and other such resources, we hope to cater to your lifestyle, and your hunger for knowledge and enlightenment.
Visit our store !!!